Description
Keep Your Bag In Pristine Condition All The Time!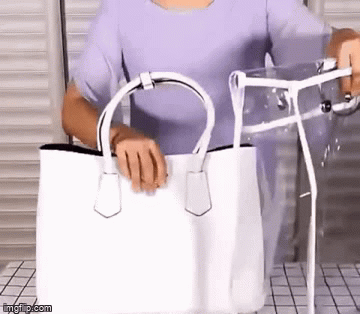 Don't you just hate it when your bag accumulates dust? The Dustproof Purse Bag prevents dust from getting to your bag! It comes in a size that can accommodate almost any bag! From small bags to large bags, you can be sure they're protected!
Clear and transparent, you can see exactly what you've stored inside the Dustproof Purse Bag! We know how expensive dry cleaning is! Sometimes, dirt gets so deep that even dry cleaning can't do anything about it! With the Dustproof Purse Bag, you can save your bags from these problems.
FEATURES:
Designed to prevent dust from getting to your bag in the first place!
With a clear, transparent design, finding the perfect shoulder bag that matches your attire won't be difficult.
Made of high-quality PVC plastic that is durable and dust-proof!
You can also use it to protect your bag from getting wet during occasional drizzles!
SPECIFICATIONS:
Material: Waterproof PVC
Shape: Square
Size:

Style A: 32x33x15cm
Style B: 37x40x15cm
Style C: 39x33x15cm
Style D: 44x40x15cm
PACKAGE INCLUDES: