Description
Grab your Discounted Ice Cube Maker  while the store LAUNCH DISCOUNT is on. Once we reach 300-unit sales, we will be increasing the price back up to $45.99. This is absolutely a great gift!
ORDER NOW because these are FLYING off shelves! Limit to 5 per customer max!'
Are

 

ice cube trays

 

consuming most of your

 

freezer's space? Stop twisting and turning those trays just to extract those ice cubes… here's a much easier solution!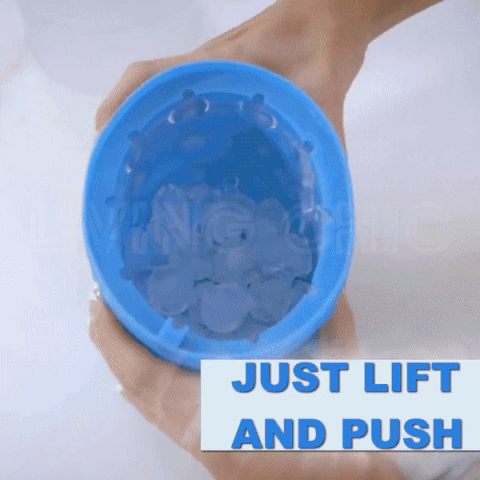 Introducing, Ice Cube Maker. Its revolutionary and space-saving design replaces up to 10 of your traditional ice cube trays! Ice Cube Maker has a double chamber design which makes it the revolutionary space saving ice cube maker. The outer chambers freeze the ice cubes while the inner cylinder stores them.
Holds lots of ice cubes: the Ice Cube Maker can hold up to 3 batches of ice cubes, equivalent to 120 cubes in total! 
Fill and chill: simply fill the outer chamber with water, lift up the inner cylinder and squeeze out the cubes into the bucket. Done and ready to use! For another batch of ice cubes, just repeat the process. It's as simple as that
Saves heaps of space: those ice cube trays can take up a lot of space in your freezer leaving you with hardly any room to store your other goods. Ice Cube Maker resolves this problem with its compact design. Store many more ice cubes in a smaller space!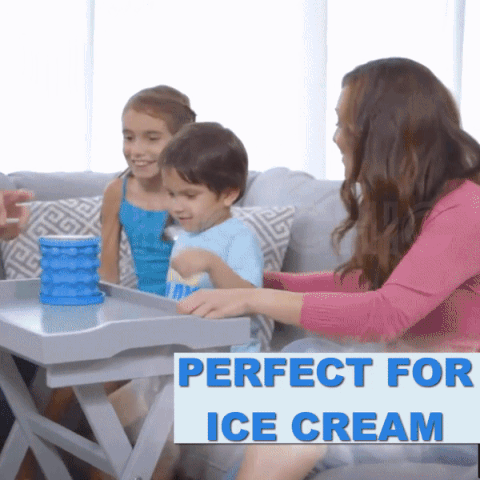 Fresh ice cubes: the air tight lid provided keeps your cubes fresh, odor free and will quickly chill your bottled beverages  
Dishwasher friendly: the Ice Cube Maker is produced with safe BPA-FREE materials meaning that it's perfectly fine to wash in your dishwasher.