Description
Feature:

🔐【EASY TO CARRY】This retractable keychain is easy and convenient to carry, equipped with carabiner. Can realize the separation of human and key. After unlocking, you can pull out the key and pull out the rope.
🔐【INSTRUCTIONS FOR USE】The ring is placed on the belt, and the key is placed on the key ring, and stretched out to open the door during use. Let it go when not in use, it will automatically rebound to the waist to avoid frequent key loss caused by random throwing.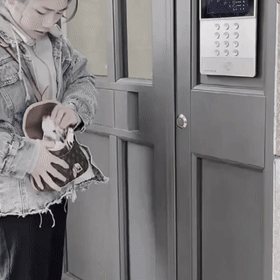 🔐【FAST AND CONVENIENT】Retractable keychain, can be a beautiful ornament, also nice as key chains to hold your various keys, both of fast and convenient.The length of rope inside is about 60cm / 23.6in.
🔐【WIDE RANGE OF USES】Telescopic keychain has strong compatibility, can be widely used in various outdoor activities, mobile phones, wallets and other safety ropes, more reliable and practical.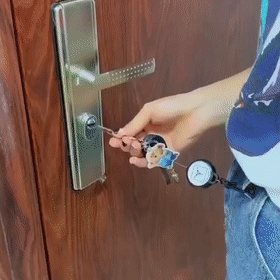 🔐【STRONG AND STURDY】The retractable keychain is made of ABS and steel wire, small size, light and durable, can be used for a long time and give you a more comfortable life.
Specification:
Material: ABS and Steel wire
Appearance: 5 styles
Diameter: 3.5cm/1.4in
Weight: 24g/0.05lb
Package includes:
1/5 ×Portable Telescopic Keychain