DON'T LET YOUR IMAGINATION LIMIT YOU...
Arm Precision Clamping Tool is a new product, giving craftsmen of most trades a helping hand. A miniature jack for holding, supporting, squeezing, and adjusting a wide variety of items.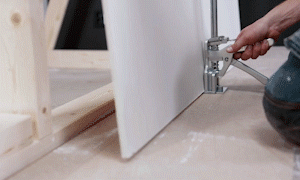 Well-suited for the installation of doors, windows, storage systems, cold storage counters, ventilation systems, and probably lots of other stuff. 
FEATURES AND ADVANTAGES
Make decoration faster, fast tiling, improve tiling efficiency, save working time.
Net weight 500g, capacity up to 100 kg / 260 lb.
Durable, enhance service life, high strength spring, wear resistance, bear strength, long service life.

Height-free adjustment, precise positioning, 5-115 mm adjustable height, simple operation, easy to press, one button-down.

Strong and sturdy, durable, load-bearing strengthening design. Stable Base: wide and thick steel base, strong balance force, stable, no overturning, no sliding.
USE METHODS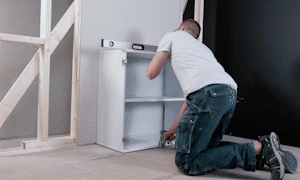 SPECIFICATION
| | |
| --- | --- |
| Material |  Hardened stainless steel |
| Capacity | up to 100 kg = 260 lb |
| Weight | 0.5KG |
| Package | 1 PC Lifter |